Transportation
Cornerstone has extensive experience working with construction management teams to build transportation infrastructure. Past projects include work on roadways, toll plazas, precast parking garages, hangars, and runways. Work performed includes foundations, slab on grade, concrete reinforcement, concrete paving, retaining walls, box culverts, barrier walls, and concrete islands.

To download a complete list of CCS's experience building transportation infrastructure, please click here.
Jetblue & Live TV Hangar Facility (2004-2005)

100,000 SF | Greater Orlando Aviation Authority | Hensel Phelps

This project was a new construction for Live TV's hangar facility at the Orlando International Airport. Hensel Phelps subcontracted Cornerstone to perform cast in place concrete services, which included the hangar facility's foundations, floor, sidewalks, and a runway taxi lane. The completed hangar can house up to three aircrafts.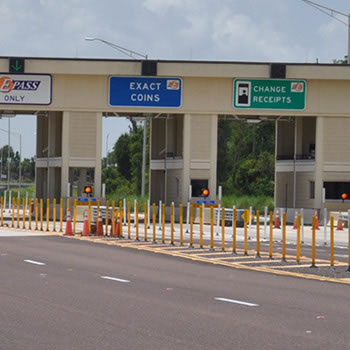 Goldenrod Toll Plaza (2002)

50,000 SF | Florida Department of Transportation | D.J. Haycook

This project was the new construction of a toll plaza on Goldenrod Road. CCS was subcontracted to excavate, form, reinforce & pour foundations, walls, slabs, columns, beams, cast in place islands, sidewalks and concrete traffic separators. CCS also performed concrete paving at 6" and 12" over subgrade.
UCF Parking Garage III (1999-2000)

400,000 SF | University of Central Florida | Welbro Building Corp.

This project is one of many parking garages built to service the University of Central Florida's transportation infrastructure. CCS was subcontracted to excavate, form, reinforce & backfill cast in place concrete foundations, as well as slab on grade concrete sidewalks, ramps, walls, shear walls, topping slabs, equipment pads, and curbs. Other services provided include concrete washes, patching, and rubbing. Cornerstone has performed similar work on various other UCF parking structures.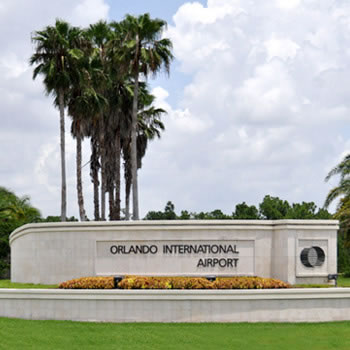 South Access Road (2000)

Greater Orlando Aviation Authority | Prime Contractor

Cornerstone was contracted directly by the Greater Orlando Aviation Authority to install a sign structure along Orlando International Airport's south access road. Services provided include cast in place footings, retaining walls, decorative sign structure, landscaping, irrigation, and sod placement.
Next Solid Waste
Central Florida
4205 Edgewater Drive
Orlando, FL 32804
Phone: (407) 299-3299
Fax: (407) 299-3294
info@ccsorlando.com

CBC: 057365
D&B: 602527160
City of Orlando M/WBE
Orange County M/WBE
State of Florida M/WBE
EDWOSB