Entertainment
With tourism being the leading industry in Central Florida, it is no surprise that entertainment facilities are a mainstay in Cornerstone's work experience. The company has performed work for general contractors at many of Central Florida's leading theme parks and resorts including Universal Studios, Walt Disney World and Sea World. Among other attractions in the City of Orlando, CCS has performed work at the Citrus Bowl, the Amway Center, and the Dr. Phillips Center for the Performing Arts.

To download a list of CCS's experience building entertainment facilities, please click here.

Concrete Engineering International, July/August 2013 - "Disney's Polynesian Resort receives rapid reflooring".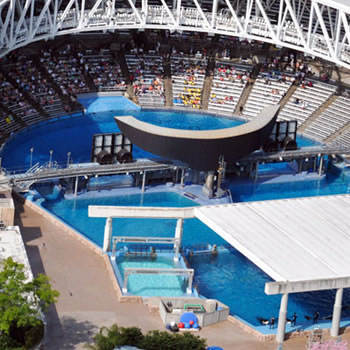 Shamu Stadium Seat Additions (2008)

Busch Entertainment Corporation | The Friedrich Watkins Company

This project involved the renovation of Sea World Orlando's Shamu Stadium. Additions to the north and south of the upper grand stand increased the theater's seating capacity from 4,900 to over 5,700 people. CCS was subcontracted to form, reinforce, place and finish concrete foundations for the additions, as well as form and pour slab on grade concrete for columns, ramps, seating walls, beams, seating areas, secondary stairs, and civil walkways. Other services provided include mock ups, cad welds, epoxy, mechanical cleaning of existing embed plates, pumps, saw cutting, fine grading, and excavation as required for the scope of work.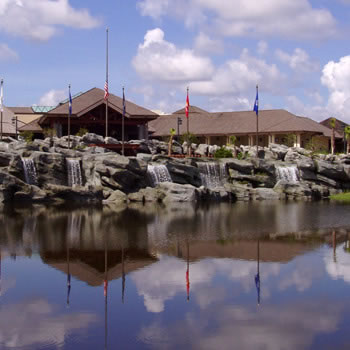 Shades of Green (2002)

800 LF | Walt Disney World Resorts | Rock & Water Scapes

This project added a scenic waterscape to the entrance at Shades of Green – an exclusive Walt Disney World Resort dedicated to the rest and relaxation of U.S. Military Veterans and their families. CCS was proud to be able to work on such a worthwhile project, which added a rock wall feature to the entrance of the resort. CCS was subcontracted to install 800 linear feet of retaining walls, as well as a cast in place pump room structure.
Portofino Bay Hotel (1998-1999)

9,500 LF | Universal Rank Hotel Partners | McDevitt Street Bovis

This project was a new construction built for Universal Orlando Resorts. CCS was subcontracted to construct 9,500 linear feet of cast in place retaining walls. These site retaining walls surround the resort's scenic replica of Italy's Portofino Bay.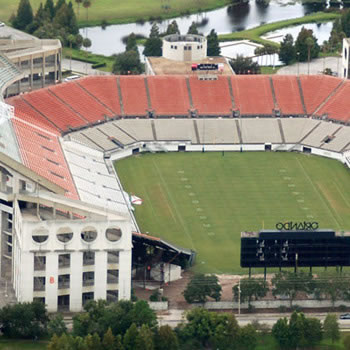 ADA Improvements to the Citrus Bowl (1994)

City of Orlando | Prime Contractor

This project involved improvements to Orlando's Citrus Bowl, in order to make the stadium compliant with Title III of the Americans with Disabilities Act. Parts of the existing grandstands were demolished and rebuilt to accommodate wheelchairs, while the installation of wheelchair ramps enabled wheelchair access to the lower bowl. Cornerstone erected precast concrete for the 6-story elevator shafts, and installed elevators to allow access to the press box and newly-renovated wheelchair accessible areas of stands. Other work included cast in place concrete, placement of structural and miscellaneous steel, and the management of electrical contractors.
Next Transportation
Central Florida
4205 Edgewater Drive
Orlando, FL 32804
Phone: (407) 299-3299
Fax: (407) 299-3294
info@ccsorlando.com

CBC: 057365
D&B: 602527160
City of Orlando M/WBE
Orange County M/WBE
State of Florida M/WBE
EDWOSB